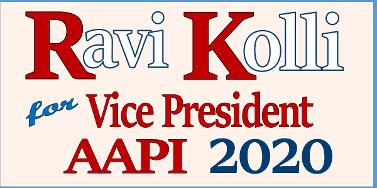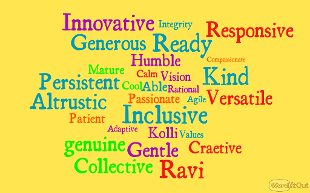 Mission and Vision
¨ Empower physicians as the leaders in the delivery of evidenced based health care by engaging with policy makers, governmental agencies at all levels and private sector
¨ Connect with the next generation physicians for their participation in all areas of organizational leadership and activities
¨ Advocate for expediting the GC Backlog for physicians through legislation
¨ Promotion of mental health awareness, tackling the stigma of mental illness, substance abuse and suicide devastating the nation
¨ Planning International Medical Missions with our AAPI physicians to serve communities globally.
I

pledge to conduct all activities of AAPI at the highest level of ethical standards and beyond reproach in a transparent, responsible and accountable manner at all times.

I am working with senior leaders to maintain parity in educational, employment and Immigration opportunities for IMGs as well as next generation medical graduates of Indian origin.

I am working to promote ISA Resuscitation Council COLS (Compression Only Life Support) to educate Indian population in life saving measures to prevent sudden cardiac deaths of millions of Indians potentially

I am working on improving medical education (MBBS) standards in India by mentoring medical students and providing resources to the medical educators as well as the libraries in Medical Colleges in India .

I am actively working with AAPI - VOAC to reach out to veterans in the community to promote healthy life style changes.

I am assisting eminent academic clinicians from University of Pittsburgh to explore the possibility of international collaborative research training program through the resources and contacts of AAPI members with academic background.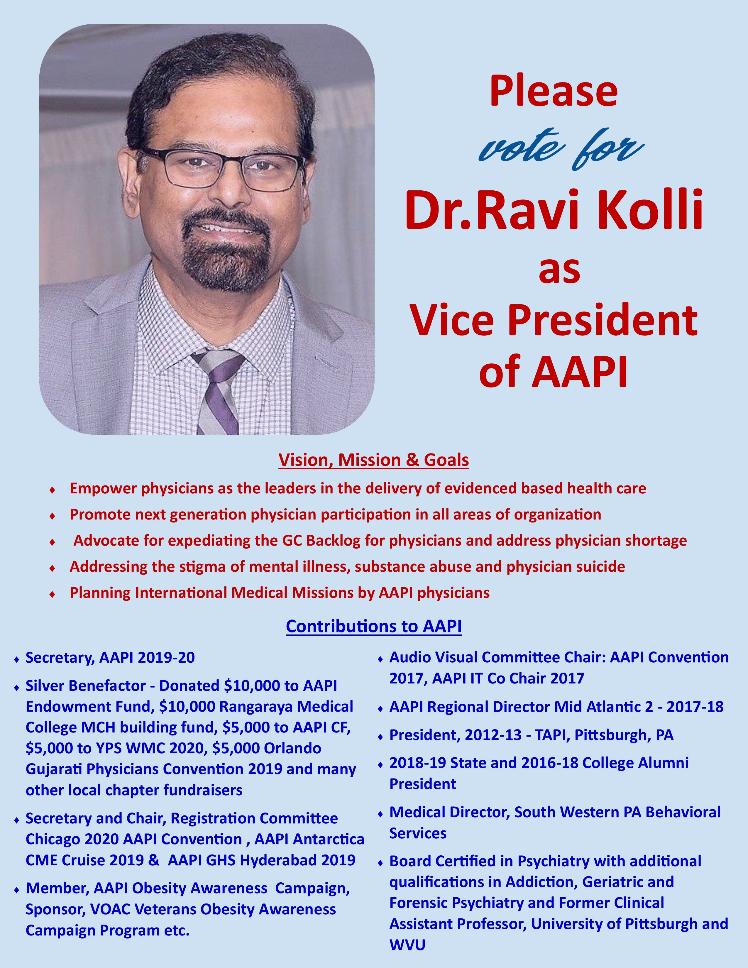 I am currently serving as Secretary of AAPI. I have donated $10,000 to AAPI endowment fund. I have previously served as Regional Director of AAPI. I have served as Chair of IT committee of AAPI and Convention AV co chair in 2017 . I am a member of many Committees of AAPI including Endowment fundraising, Geriatric, IT, GME Liaison, South Asian CVD and Childhood obesity awareness and Obesity awareness programs and Adopt a Village Plan and more.
I have served as Secretary, Vice President and eventually as President of Pittsburgh TAPI in 2012-13. I have been involved in organizing all our annual meetings and the TAPI and AAPI-CF fundraiser dinners of past 10 years as well. I have personally donated $5,000 to AAPI CF fund.
I am working diligently to recruit many more medical students and residents to join our dynamic MSRF and YPS sections of AAPI and I was the grand sponsor and donated $5,000 to their WMC 2020
I was President of my College alumni chapter 2016-18 and donated $10,000 to our Alumni Hospital building project. As the President of our alumni chapter provided initial funding for ISA resuscitation council inaugural planning meeting and conference in India under the leadership of Dr.Chakra Rao, a past President of ISA . We developed a strong collaboration and relationship with ISA and helped them launch their ISA Resuscitation Council COLS, Compression Only Life Supporting program, which is being implemented by ISA across all over India and bringing this life survival program to masses at large thus potentially saving millions of live in the coming years.
I have been attending the GB meetings a long time years as local and alumni chapter's representative and also attended AAPI National Conventions and GHS numerous times. AAPI national convention in Atlantic City, as alumni chapter leader personally invited and felicitated Dr.Mahajan, President of Maharashtra Chapter of Indian Society of Anesthesiologists (ISA) for his services in promoting CPR training programs in India. I donated $5,000 to 2019 Gujarati Doctors Convention to support them. I produced a CPR training video in Gujarati and planning to produce in other languages also.
Along with other leaders of our various alumni chapters, I am involved in our efforts to urge Medical Council of India (MCI) to increase the Family Medicine Post Graduate training program to be offered to Indian medical graduates. We are in consulting with Vice Chancellors and Deans of various medical universities, State Ministers of Health and Medical Education as well as President of MCI in this regard and hope to succeed in these efforts also.
I am a sponsor member of AAPI - VOAC (Veterans Obesity Awareness Campaign) and adopted Pittsburgh site to conduct this program in coming months inviting VA physicians, VA Move! Coordinator, VFW representative, local city leaders and hospital executives to join in launching this community educational and motivation enhancement program to combat Veteran's health issues.
We are eternally thankful to our senior AAPI leaders who fought hard to end discrimination against IMG and achieved parity of having same USMLE for all medical graduates for state medical licensures as well as for residency training program requirements. Our senior AAPI leaders have been a great source of support and encouragement and every conversation and interaction with them have been educational and inspirational. I pledge to build upon their legacy to keep AAPI relevant and in the forefront in fighting any semblance of discrimination and disparity across all walks of health care and medical education opportunities.
I pledge to all AAPI members that we shall not rest on our laurels and become complacent. I will work hard to keep AAPI focused on its core mission and conduct all of its activities and business beyond reproach in a transparent, accountable and responsible manner.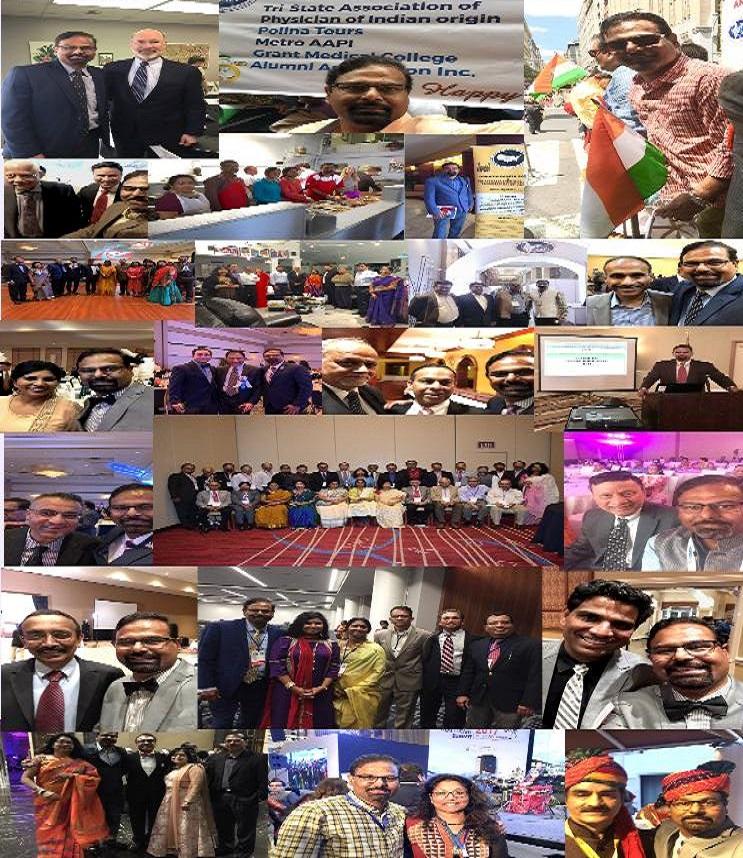 site designed by Ravi Kolli, MD